KOHLWES EDUCATION CENTER MODERNIZATION
Renton School District
The Kohlwes Education Center is a unique adaptation of a former U.S. West facility into new office and program support spaces for the Renton School District's Administration Center.
GGA listened to the District's needs and responded by providing full architectural services including building survey, programming, interior design coordination and furniture selection, as well as, coordination of move while offices were to remain occupied.
Spaces included administrative departments, boardroom, communication and data center, network hub, and support departments. Director's offices with interior windows were located in the building interior in order to allow open plan workstation access to the exterior light and view. Various types of lighting sources and multi-color accent colors on walls and cabinets were used to create a lively workplace.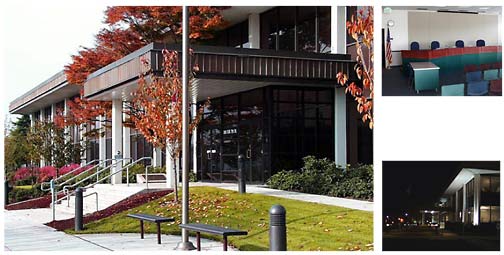 PROJECT AT-A-GLANCE
• Occupancy: 1998
• Area: 57,000 SF
• Cost: $2,440,285
FACT SHEET