CHAMBERS PRAIRIE ELEMENTARY SCHOOL
North Thurston Public Schools
Planned at a cost of $20M in NTPS's 2006 Bond Issue, GGA requested authorization of only $19M. Final expenditures included alternates for two additional classrooms, unplanned expenses for land acquisition, unbudgeted expenses for district staff and additional furniture.
Design of the facility embedded the playfield into a compact housing development to minimize traffic through the neighborhood. The design phase was accelerated to meet bid date milestones. The floor plan consists of two wings connected by a covered breezeway with large playfields to the south. The design included preserving a portion of the original tree tract at the northeast corner of the site while maintaining expansive views of Mount Rainier. Grade re-configuration from K-6 to K-5, for a portion of the district was planned concurrent with the opening of the new facility. At the district's request, the district, architect and contractor worked collaboratively to deliver the facility early with greater schedule transparency. Re-construction of the surrounding roadways, Yelm Hwy and Ruddell Extension, were also included in the project scope.
This project was constructed in a twelve month time period and was completed under budget.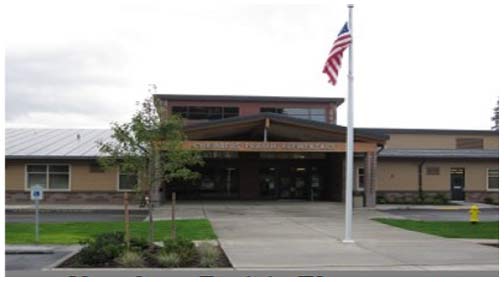 PROJECT AT-A-GLANCE
• Occupancy: 2009
• Area: 58,851 SF
• Cost: $19,306,538
FACT SHEET