PURDY ELEMENTARY SCHOOL
Peninsula School District
Purdy Elementary School is located in Gig Harbor, Washington. The existing facility was constructed in 1970 and used an "open" teaching environment, with four teaching stations per large classroom pod.
The remodel project has created individual classrooms with operable walls to allow team teaching if so desired. The remodel was a phased project allowing occupancy throughout construction. Students displaced by construction were temporarily housed in an 8-classroom portable.
New features include a cafeteria, updated data and communications systems, as well as a fully transformed courtyard that can now be used as an outdoor teaching station.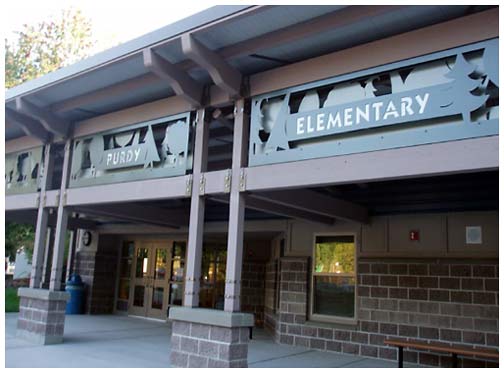 PROJECT AT-A-GLANCE
• Occupancy: 2005
• Area: 55,485 SF
• Cost: $9,637,000
FACT SHEET